Leadership Team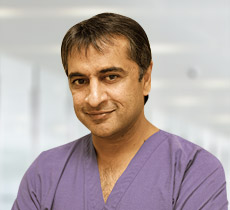 Raj Pandya, MD, FAAOS
Founder and President of the Atlanta Orthopedic Institute

Dr. Raj Pandya
Dr. Raj Pandya, founder and CEO, Dr. Pandya is the Founder, Chairman and Chief Executive Officer of Unicore Health, Inc. He has developed and obtained patents for a business technology applications platform which integrates fact-based data sets in multiple healthcare verticals including occupational and environmental medicine, biotechnology and healthcare informatics for data warehousing, data mining and real-time communication. He received his Doctor of Medicine degree with honors from the University of North Carolina at Chapel Hill and completed his residency at Medical College of Georgia and was selected to the Phi Beta Kappa and Alpha Omega Alpha honor societies. Dr. Pandya is board certified by The American Board of Orthopedic Surgery (ABOS) and has completed both the Swiss AO Trauma Fellowship, and a sports medicine fellowship at the world-renowned American Sports Medicine Institute in Birmingham.
Dr. Pandya has served as Team Physician for the Georgia Force of the Arena Football League, Team Physician for the U.S. National and Olympic Handball Teams, Physician for the Nokia Sugar Bowl, Physician for SEC Championship Games, Orthopedic Consultant for the NFL Europe, Physician for the U.S. Indoor Track and Field Championships and Medical Director of the Georgia Games. He also served as physician for the movie sets, We Are Marshall and The Green Lantern. His other interests include cartilage repair and regeneration, meniscal transplantation and development of innovative medical devices and applications for advanced minimally invasive musculoskeletal surgery as the Founder of Evolution Orthopedics. Dr. Pandya serves as a board member of several organizations including local and international charitable projects.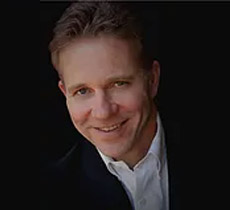 Scott Johnson
President
Scott Johnson
Scott Johnson, President, has over 30 years of experience as a corporate software and services executive and founder of two non-profit organizations in support of individuals with disabilities and wounded, ill and injured veterans. As President of Unicore Health, he is responsible for providing strategic leadership to advance the company's mission and objectives and to promote revenue, profitability and growth as an organization.
Scott's business career spans numerous leadership roles in executive management, sales, operations and services to include Vice President-Global Services, PTC/Servigistics and Area Vice President, Keane, Inc. In these positions, Scott's responsibilities included business strategy, merger and acquisitions, organizational change management, sales organization leadership, market development, outsourcing and operational profit and loss. His business experience spans federal, military and state government as well as global business development across the Americas, Europe, Far East and Asia.
Mr. Johnson graduated with high honors from Michigan State University where he received a number of business academic awards and is a founding associate of the University of Alabama's MBA Executive MIS program.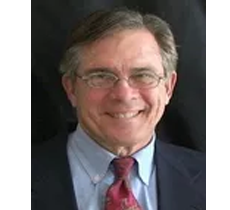 Brad Smith
Vice President, Product Development
Brad Smith
Brad Smith, Vice President Product Development, earned a Master's of Science in Clinical Psychology from the University of Central Florida and a Bachelor of Arts in Psychology from Muhlenberg College. He brings over 25 years of experience in health care, workers' compensation, job analysis and job reengineering. Brad's large self-insured client experience for Unicore includes successful projects for Coca-Cola North America, Coca-Cola Enterprises Bottlers (now Coca-Cola Refreshments), Hartford Insurance, Maker's Mark Distillers (a subsidiary of Fortune Brands), Publix Supermarkets, and Lear Corporation. He brings extensive expertise and intellectual capital in behavior and task analysis for organizational applications. Prior to joining Unicore Health, he led a national consulting practice providing task analyses, ergonomic evaluations, and job reengineering consulting to Fortune 500 companies. Brad started his career with Continental Insurance Corporation working with client companies developing programs designed to return their injured employees back into the workplace.
Strategic Advisors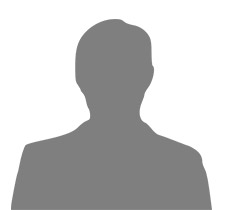 Brian Schleicher, JD
Strategic Advisor
Brian Schleicher, JD
Brian practices in the areas of mergers and acquisitions, financial restructuring, general corporate transactions, commercial lending, software licensing, securities compliance and asset-based finance with Jampol, Schleicher, Jacobs & Papadakis, LLP. He was admitted to the Bar in 1987 after a successful career as a CPA. His financial background has enabled him to advise his clients as their business advisor as well as their legal advisor.
He has worked with many start-ups in the high technology field and is also a Member and Manager of Focal Point Advisors, LLC, a business advisory firm. Prior to starting his own firm, Brian was a partner with the law firm of Kilpatrick Stockton, LLP, a 450+ lawyer firm based in Atlanta, Georgia and Raleigh, North Carolina. Before becoming a lawyer, Brian was a practicing certified public accountant with Deloitte, Haskins & Sells (now Deloitte & Touche), and BDO Seidman. Brian received his Bachelor of Science degree from the University of Buffalo, a Master of Professional Accountancy degree from the University of Miami, and a Doctor of Law (with distinction) degree from Emory University in Atlanta, Georgia.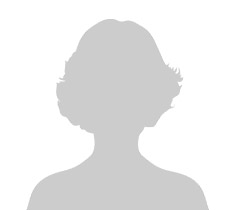 Dr. Sweta Sneha
Strategic Advisor
Dr. Sweta Sneha
Dr. Sweta Sneha is an Associate Professor of Information Systems at Kennesaw State University and Director of Healthcare Management and Informatics. Her research interests include m-health/e-health, social media and healthcare, mobile commerce, ubiquitous computing, and wireless networks. She has authored over 50 publications and national/international journals and conferences and has delivered several invited speeches and tutorials/workshops. She is credited with launching many local and global engagement efforts in the realm of Health Management and Informatics at Kennesaw State University and has received several grants to support her work. She is the author of the book Revolutionizing Health Monitoring. She has served as a co-chair of Clinical Research in Georgia conference and facilitated fund raising for the conference. The conference has been successful in attracting further investment and economic development in the area. She has been the co-chair of "m-Health Scalability and Sustainability" for Americas Conference on Information Systems (AMCIS) since 2009.
Keep in Touch with Us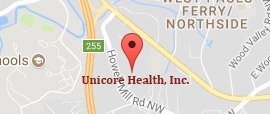 Unicore Health, Inc.3200 Downwood Circle
Suite 410, Atlanta, GA 30327
[javascript protected email address]