Job Analysis
Establishing an enterprise level Job Analysis (JA) portfolio can be valuable for many organizations. Companies are under constant pressure to make better hiring decisions, establish accommodated work environments, improve training programs, reduce injuries, and expedite RTW claims. Further, federal requirements for meeting OSHA safety standards, Department of Labor regulations, and American Disabilities Act compliance rules are often considered mission critical.
Analyzing jobs across the enterprise has broad applicability to all the issues stated above, saving millions of dollars to an employer's bottom line. Historically, this process has been burdened with ambiguity, heavy reliance on manual forms, and lack of process or clear standards.
The Unicore Health JA solution addresses these challenges and introduces revolutionary technology that analyzes job requirements, performance and worker characteristics. Using precision techniques through automation, organizations are able to evaluate and measure essential job functions at a scientific level, including frequency, time, and a complete 3600 breakdown of the job's functional, cognitive, sensory, environmental and social demands. The data is also supported by detailed, high definition videos of each job task, enabling stakeholder use throughout the Unicore Health cloud.
Keep in Touch with Us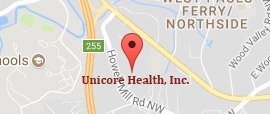 Unicore Health, Inc.3200 Downwood Circle
Suite 410, Atlanta, GA 30327
[javascript protected email address]